Computers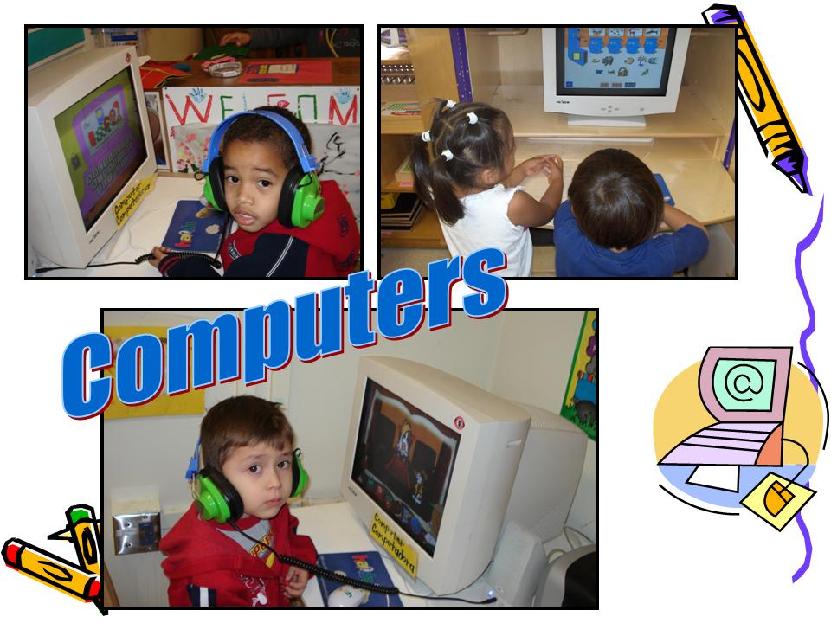 Try out a computer program together with another child.

Respond to a program feedback.

Operate a computer mouse, put a disc in the computer, and turn on the printer.
Share and play cooperatively with others (Social Skills).

Follow directions, apply old learnings to new situations, and understand cause and effect (Thinking Skills).

Improve their coordination skills (Physical Development).