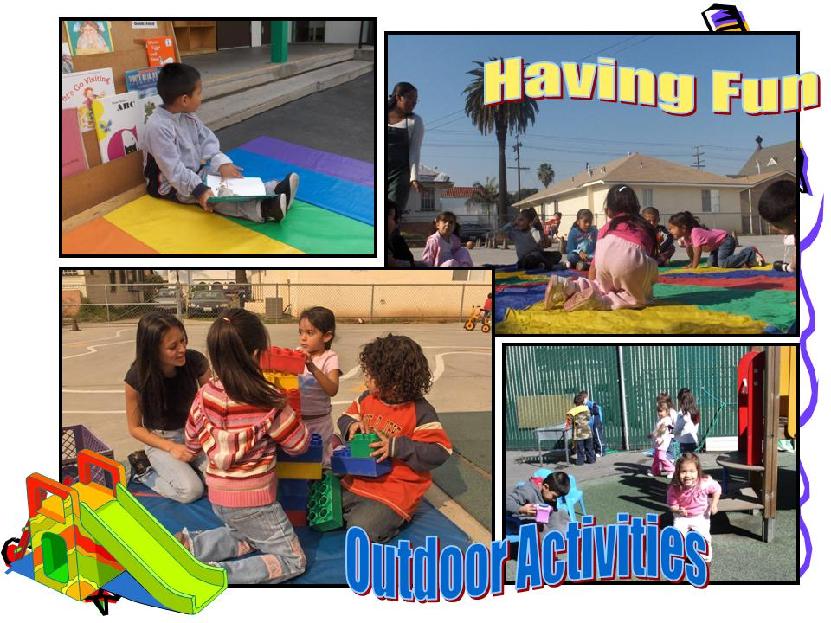 When Children Do This:
Catch and throw balls.

Talk about changes in plants, people, and things outside as seasons change.

Climb on outdoor equipment.
They Are Learning to:
Coordinate eye and hand movements (physical Development).

Sharpen observation skills (Science).

Use their bodies in challenging tasks (Self-Esteem, Reading & Writing Readiness).