Blocks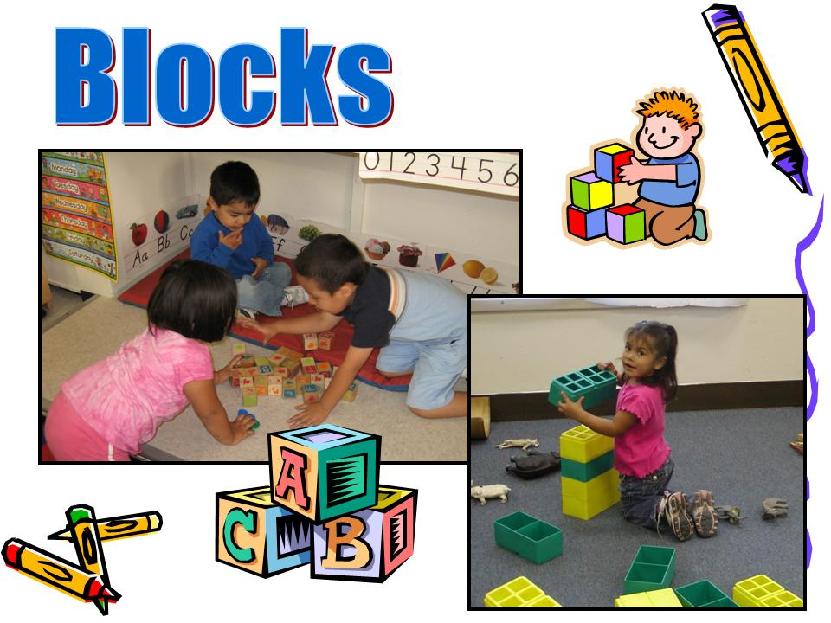 Put blocks in trucks and dump them out .

Use blocks and wooden animals to create a zoo.

Balance one large block on top of another.
Understanding size, weight, and number concepts (Math & Science).

Recreate the world around them (Geography & Social Skills).

Control and coordinate muscles (Physical Coordination).